Regular price
HK$3,999.00
Regular price
HK$3,999.00
Sale price
HK$3,999.00
Unit price
per
Sale
Sold out
Hot. Cold. Incredible.

Advanced hot and cold therapy comes out of elite locker rooms and into your hands for the first time. Hyperice X gives you contrast therapy treatment on demand, holding at a consistent temperature for as long as you need it, or automatically switching between hot and cold on a set program, all nearly instantly and magically without wires. Recover faster so you can get right back at it with the hottest (and coolest) piece of recovery tech yet.
Any temp

Tackle your pain and inflammation with the power of cold therapy, or turn up the heat to reduce tension and aches.
Any time

Set it and forget it. Unlike traditional icing and heating pads, Hyperice X provides long-lasting, sustained relief without any change in temperature.
Anywhere

Hyperice X has an adaptive fit that moves with you freely. Enjoy fully automated, electric contrast therapy at home or on-the-go, with no prep, no ice, and no cords.
View full details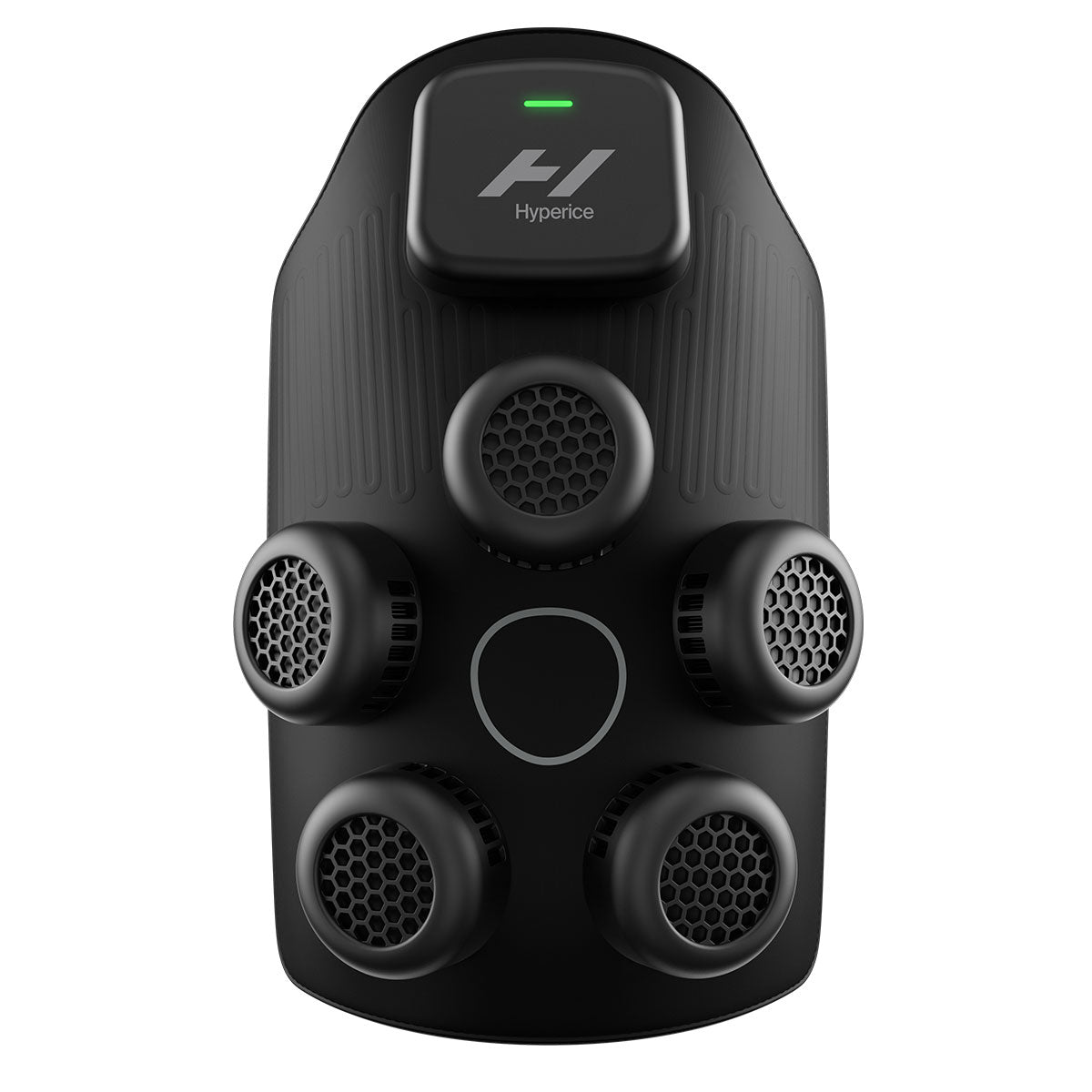 Details and specifications
Hot and cold therapy within seconds on your knee

White ring to align to your knee cap

3 comfortable straps to adjust size and hold in place
Hyperice X Knee Specifications
| | |
| --- | --- |
| Weight | 2 lbs |
| Size | 34 x 28 x 2 in |
| Battery life | 1.5 hours |
| Temperature | Switch between hot and cold therapy within 60 seconds |
| TSA approved | Approved by TSA for carry-on |
| Bluetooth® | Control via the Hyperice App with connection |
5 benefits of hot and cold therapy
Using heat or ice for soreness, pain, or injury isn't new… but are we using them in tandem and as often as we should? Probably not.
01.
Reduce inflammation
Alternating between hot and cold therapy contracts and dilates the blood vessels. This powerful effect promotes efficient circulation to deliver essential nutrients and oxygen to your muscles, joints, and tissues while reducing inflammation.
02.
Accelerate healing
Contrast therapy supports the body's natural healing processes through enhanced blood flow and decreased swelling. This can lead to faster recovery, allowing you to get back to your normal activities much sooner.
03.
Relieve your pain
The combination of hot and cold therapy provides effective pain relief. Cold therapy numbs the area and helps alleviate acute pain, while heat therapy relaxes muscles, increases flexibility, and eases chronic pain or stiffness.
04.
Increases your range of motion
Contrast therapy can improve your range of motion by promoting muscle relaxation, reducing stiffness, and increasing flexibility. This is beneficial for both chronic conditions or acute injuries.
05.
Enhanced performance and preventative maintenance
Using contrast therapy before exercise can warm up muscles, increase blood flow, and reduce the risk of injury. After your workout, it can aid in recovery and minimizing muscle soreness while working to prevent future injuries.
What's included with your Hyperice X
Hyperice X Knee
AC cable + 9V charger